TFN: Partners with Exceptional Solutions To Your Credit Lines Needs
TFN seeks collaboration partners with in-depth experience and a proven track record to assist our customers realize their financial objectives. TFN aligns with the right partner solution, depending on your Government or Commercial Financing objectives.
Currently, the priority of TFN is to provide short-term loans to businesses that have difficulty accessing capital markets or for which traditional lenders are either unable or unwilling to provide adequate working capital levels necessary for those companies to operate successfully. TFN stands prepared to provide working capital lines of credit up to 10 million dollars for approved clients through our participation and affiliated lenders.
Patrick Thom: President of ActionCapital
Action Capital Corporation is a market leading commercial finance company founded in 1959, headquartered in Atlanta, GA. The firm provides credit to government contractors and is on a growth trajectory to be one of the largest non-bank providers of working capital financing to small and medium sized businesses. We support companies across a variety of industries throughout the United States, with credit products starting at $50,000 Lines of Credit up to $10,000,000.
Action employs a diverse team of professionals who represent a variety of educational and commercial backgrounds. Each of our clients works directly with a team of two portfolio managers who process funding requests and support the client on a day to day basis.  Our portfolio teams are, in turn, supported by Action's operations team which manages our lockbox service and provides reporting to our clients.
Dave Lowe Ceo & President founded isiFederal in 2008
D
ave Lowe Ceo & President founded is isiFederal in 2008 to provide strategic consulting and marketing to small and medium organizations who wish to compete for federal business on par with larger, more established contractors and integrators. isiFederal has assembled a team uniquely qualified and capable of representing your company to federal government decision makers. To serve customers in:
Providing a comprehensive federal business development strategy
Creating a bolt on sales process that allows existing company resources to stay on track
Developing market intelligence systems to identify people behind the opportunities
Establishing contract vehicles like GSA, BPA's and IDIQ's
Providing qualified personnel for face-to-face interaction with government decision makers
Sally White
CEO and Executive Connector founded EchoWolf Solutions®
Sally White, CEO and Executive Connector founded EchoWolf Solutions®, an SBA-Certified Small Women- owned business in 2016, to serve as a trusted advisor and collaboration partner. They provide business strategy, operations, business development, and traditional & digital marketing consulting services to growing companies to private and government sectors. "We are passionate about collaborating & working with clients & partners to develop proven strategies and actionable campaigns that strengthen the branding story and profitable revenue through stellar CX, brand equity & achieving business objectives. We specialize in authentic and viable executive interactions & connecting best-in-class trusted supplier partners and solutions to company and government-decision-makers and influencers live at conferences, trade shows & events or virtually."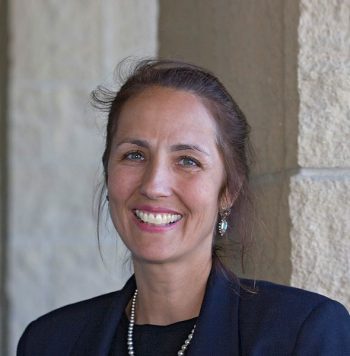 Hailing from the heart of the Rocky Mountains, Ashley Smith is the CEO & Founder of AVirtual Mind, LLC; trusted tech-savvy Virtual Assistant. Ashley is innovative, entrepreneurial, methodical, and client-centered, adding value to any organization.
Technology has become increasingly integrated with business success and is often at the heart of an organization's business model. As our Customer Experience Manager, Ashley brings technical acumen and capability in streamlining and optimizing business processes to the table. Ashley supports TFN in providing customers with the financial options they need to meet current and future contractual agreements, as they grow their business.
Gregg Clarke –
Director of Business Development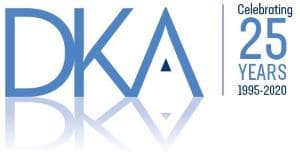 DKA  was formed in 1995 to assist contractors in winning government contracts through proposal development and in operating them successfully through contract administration support. Through our first 26 years, we've helped our clients win 391 contracts with a combined value in excess of $2 Billion. DKA has also helped more than 425 companies get on the GSA Schedule.
Contact TFN to request more information about our
Federal Contract Financing for Your Business Needs